Confirmed plenary and keynote speakers (more to come!).
Pr. Warwick (Rick) Dunn
Professor of Analytical and Clinical Metabolomics, School of Biosciences and Phenome Centre Birmingham, University of Birmingham, UK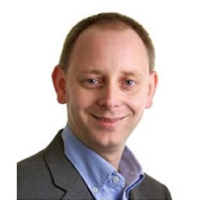 Professor Warwick (Rick) Dunn is Professor of Analytical and Clinical Metabolomics, Director of Mass Spectrometry in the £8M Phenome Centre Birmingham and is Director of the Birmingham Metabolomics Training Centre at the University of Birmingham in the UK. Rick trained as an analytical chemist with a PhD focussed on placing mass spectrometers on industrial scale chemical process plants. Rick has been applying metabolomics for 20 years and now applies LC and MS platforms to the study of metabolites in mammalian biological systems though targeted and untargeted metabolomics approaches to study human health and disease across the life course. One of his research passions is increasing the efficiency and confidence of metabolite annotation in untargeted studies. His research includes the characterization of the complexity of electrospray ionization data to enhance metabolite annotation through to the optimal acquisition of MS/MS data to increase the number of metabolites annotated. His second research passion is studying how metabolites impact across time on biological processes in human health, disease and ageing in diverse areas including endocrinology, cancer, exercise/nutrition, ageing, trauma and immunological diseases.
Dr. Maria Fedorova
AG Bioanalytik, Institut für Bioanalytische Chemie, Fakultät für Chemie und Mineralogie, Universität Leipzig.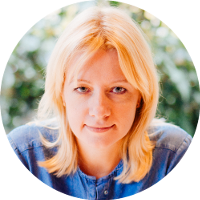 Maria Fedorova studied Biochemistry at Saint-Petersburg State University, Russia and obtained her PhD at Faculty of Chemistry and Mineralogy, Leipzig University, Germany. Now she is a group leader at the Institute of Bioanalytical Chemistry, Faculty of Chemistry and Mineralogy, at the University of Leipzig. Her research is focused on development and optimization of chromatography and mass spectrometry methods for analysis of lipids and their modified forms. Dr Fedorova group works on implementation of high throughput LC-MS methods in discovery lipidomics targeting in-depth identification and quantification of human lipidome in variety of tissues. By combining lipidomics data with investigation of related proteins and protein post-translational modifications via systems medicine approach, Dr Fedorova aims for a deeper understanding of pathophysiology of obesity, insulin resistance, type II diabetes and cardiovascular disorders.
Dr. Ingela Lanekoff
Department of Chemistry - BMC, Analytical Chemistry, University of Uppsala, Sweden.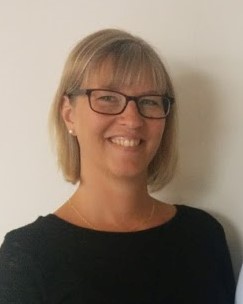 Dr. Ingela Lanekoff is a Docent and Associate Professor in Analytical Chemistry at Uppsala University, Sweden, where she heads the Division of Analytical Chemistry and her research group in surface sampling and imaging mass spectrometry. Ingela earned her PhD from Gothenburg University, Sweden, in 2011 after working with Prof. Andrew Ewing and joined the group of Prof. Julia Laskin (currently at Purdue University) at PNNL, USA, as a post doc the same year. In 2014, she started her own group at Uppsala University based on external funding from the Swedish Research Council and the Swedish Foundation for Strategic Research. Her research is focused on method and technique developments to generate 2d maps of metabolite and lipid distributions in tissue sections and detection of metabolites in single cells. Her research also includes collaborations to understand metabolic alterations in disease and dysfunction, such as diabetes and premature birth, by developing both targeted and untargeted analytical methods that enhance the signals of low abundant species and provide novel data.
Pr. Zoran Nikoloski
Max-Planck-Institut für Molekulare Pflanzenphysiologie, Wissenschaftspark Potsdam-Golm, Germany.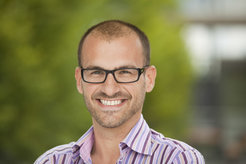 Pr. Zoran Nikoloski is a Chair of Bioinformatics at the University of Potsdam and leads a Cooperative Research Group at the Max Planck Institute of Molecular Plant Physiology in Potsdam, Germany. Zoran trained as a computer scientist with a PhD focused on network-based research from the University of Central Florida, Orlando, USA. The focus of his groups is on systems biology and mathematical modeling of plant metabolism and its relations to protein-protein interaction and gene regulatory networks. His research includes the development of large-scale metabolic networks of model and crop plants and their usage in conjunction with large-scale metabolomics, proteomics, and transcriptomics data to predict complex, agronomically relevant traits. Recent work includes integration of metabolomics data and large-scale metabolic models with genomics data to bridge the gap between genotype and phenotype.
Dr. Emma Schymanski
Environmental Cheminformatics and FNR ATTRACT Fellow. LCSB, University of Luxembourg.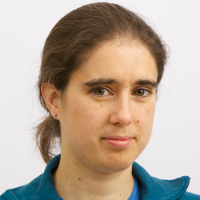 Associate Professor Emma Schymanski is head of the Environmental Cheminformatics group at the Luxembourg Centre for Systems Biomedicine, University of Luxembourg. In 2018 she received a Luxembourg National Research Fund (FNR) ATTRACT Fellowship to establish her group in Luxembourg. She has over 50 peer-reviewed publications, book chapters and a book. Her research combines cheminformatics and computational mass spectrometry approaches to elucidate the unknowns in complex samples, primarily with non-target screening and relate these to environmental causes of disease. An advocate for open science, she is involved in and organizes several European and worldwide activities to improve the exchange of data, information and ideas between scientists to push progress in this field, detailed here: https://wwwen.uni.lu/lcsb/research/environmental_cheminformatics
Pr. Marcel Utz
Head of Magnetic Resonance, School of Chemistry, University of Southampton, UK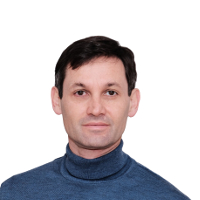 Marcel obtained a MSc in materials science from ETH Zürich in 1994. He then joined the research groups of Prof. Ueli Suter in Polymer Science, and of Prof. Richard R. Ernst in Physical Chemistry at ETH as a doctoral candidate. In 1998, he obtained his doctorate, with a thesis on solid-state NMR investigations of glassy polymers under plastic deformation. In 1999, he joined the group of Prof. Pablo DeBenedetti at Princeton University as a postdoc, with a stipend from the Swiss National Science Foundation. A year later, he joined the Institute of Materials Science and the Department of Physics at the University of Connecticut as an Assistant Professor. He was promoted to Associate Professor with Tenure in 2006. In the same year, he moved to the University of Virginia, where he joined the department of Mechanical and Aerospace Engineering. In 2012, Marcel moved to the UK, joining the School of Chemistry at the University of Southampton. He was promoted to a personal chair in 2014. He currently heads the section of Magnetic Resonance within the School of Chemistry. Marcel lives in Winchester, UK, with his wife Song and their son Nicolas.